MUSIC OF THE SPHERES
Music of the Spheres utilises new bioinformatics technology developed by Dr. Nick Goldman to encode a new musical recording by the Kreutzer Quartet into DNA. The DNA has been suspended in soap solution and used by artist Charlotte Jarvis to create performances and installations filled with bubbles. The 'recording' fills the air, pops on visitors skin and literally bathes the audience in music.

Events schedule here



Kreutzer Quartet at European Bioinformatics Institute. Photo by James Read

PROJECT DETAILS

In response to the growing challenge of storing vast quantities of biological data generated by biomedical research Dr. Nick Goldman and the European Bioinformatics Institute (EMBL-EBI) have developed a method to encode huge amounts of information in DNA itself. Their method mimics how computers store information by coding data into DNA sequences (New York Times article, Guardian article, Nature paper).

Nick and artist Charlotte Jarvis have used this technology to encode a new musical recording as a sequence of DNA. The piece was written and recorded by The Kreutzer Quartet. The recording is preserved in the DNA only no other complete version exists. In order to listen to the complete recording you will need to sequence the DNA - making the music somewhat unaccessible at present. However, as sequencing technologies become more accessible so will the unique piece of music, mirroring the way it is hoped advances in sequencing will unlock the secrets of genomes in the future.

The finished piece inhabits a number of forms: performance, film, installation and objects.


Installation at Dilston Grove, CPG Gallery London. Photo James Read
Installation at Dilston Grove, CPG Gallery London. Photo James Read
Installation at Lookout, Aldeburgh beach. Photo James Read
Installation at Lookout, Aldeburgh beach. Photo James Read
Installation at Limewharf, London. Photo Jana Chiellino
Music of the Spheres bubble bottles. Photo by James Read

Music of the Spheres DNA bubble painting



Music of the Spheres from Charlotte Jarvis on Vimeo.

PROCEDURES

Follow this link for encoding / decoding method and lab procedures for DNA extraction from bubble solution.

DATA STORAGE AND THE EUROPEAN BIOINFORMATICS INSTITUTE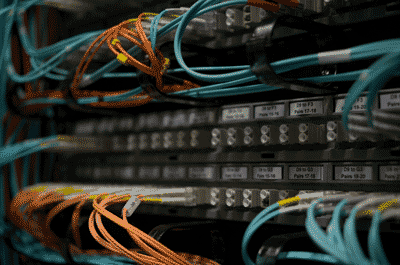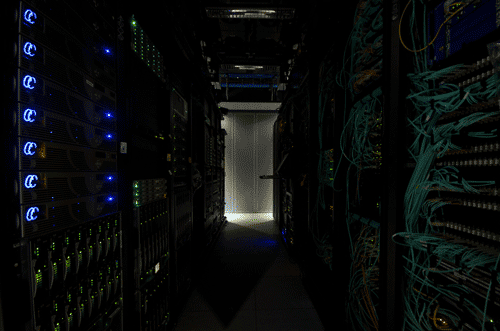 Servers at European Bioinformatics Institute. Photo by James Read

The EBI is the repository for all of Europe's DNA sequencing data. When research groups sequence DNA the file sizes are too large to be kept on local computers, so they are sent to the EBI to be stored. Every day huge quantities of data are pouring into the EBI's servers, and every day the quantity of data gets larger. As technology moves forward the drives used to store information will become obsolite and the data will need to be transferred onto new devices. Furthermore, one day the quantity and speed of data coming in will outstrip our technological ability to store it. It is this problem that was the motivation for Nick to develop his new technology. DNA has the ability to store vast amounts of information in a tiny space for potentially millions of years. Charlotte and The Kreutzer Quartet have taken the sound of the giant servers used to store data at the EMBL - EBI as the starting point for their project.

ARS ELECTRONICA

Nick and Charlotte lauched the project at ARS Electronica 2013. In the film below Charlotte introduces the project. The bubbles happen at 15:21:



KEY PROJECT COLLABORATIORS:
Charlotte Jarvis - Artist - www.artforeating.com
Dr. Nick Goldman - European Bioinformatics Institute - www.ebi.ac.uk/research/goldman
Kreutzer Quartet - composers and musicians
Joana Seguro - Musical producer / curator
Clemency Cooke - Fine art curator
Artists & Engineers - Producers

CREDITS & THANKS
Music of the Spheres was conceived by Charlotte Jarvis in collaboration with Dr. Nick Goldman and the Kreutzer Quartet. It is produced by Artists & Engineers with curatorial support by Joana Seguro and Clemency Cooke. Performance is by The Kreutzer Quartet (Peter Sheppard Skærved, Neil Heyde, Mihailo Trandafilovski and Morgan Goff). Filming is by Louis Mustill, Arron Smith and James Read. Special thanks to Jonathan Barker, Paul Bertone, Lindsey Crosswell, Mira Calix, Ross Kettleborough, Christopher Nesbit, Helen Starr, Agilent Technologies, Oxford Nanopore and all our Kickstarter backers.

To see a list of all our incredible, amazing, awesome Kickstarter backers please click here.

Music of the Spheres is supported by OPM providing niche recruitment in the video gaming industry and bopbubbles.com