FORGIVE US OUR
Forgive Us Our is an ongoing cautionary tale that describes in text, film, photography, performance audio and book the public and personal response to an imaginary scenario in which synthetic biology is used in an attempt to eradicate greed, lust and anger from a group of children that become known as the SOBA babies.
The story is told retrospectively, when the 'babies' of the original scandal have grown into adults; adults that we identity with through their dysfunctionality and comic attempts to overcome their shortcomings.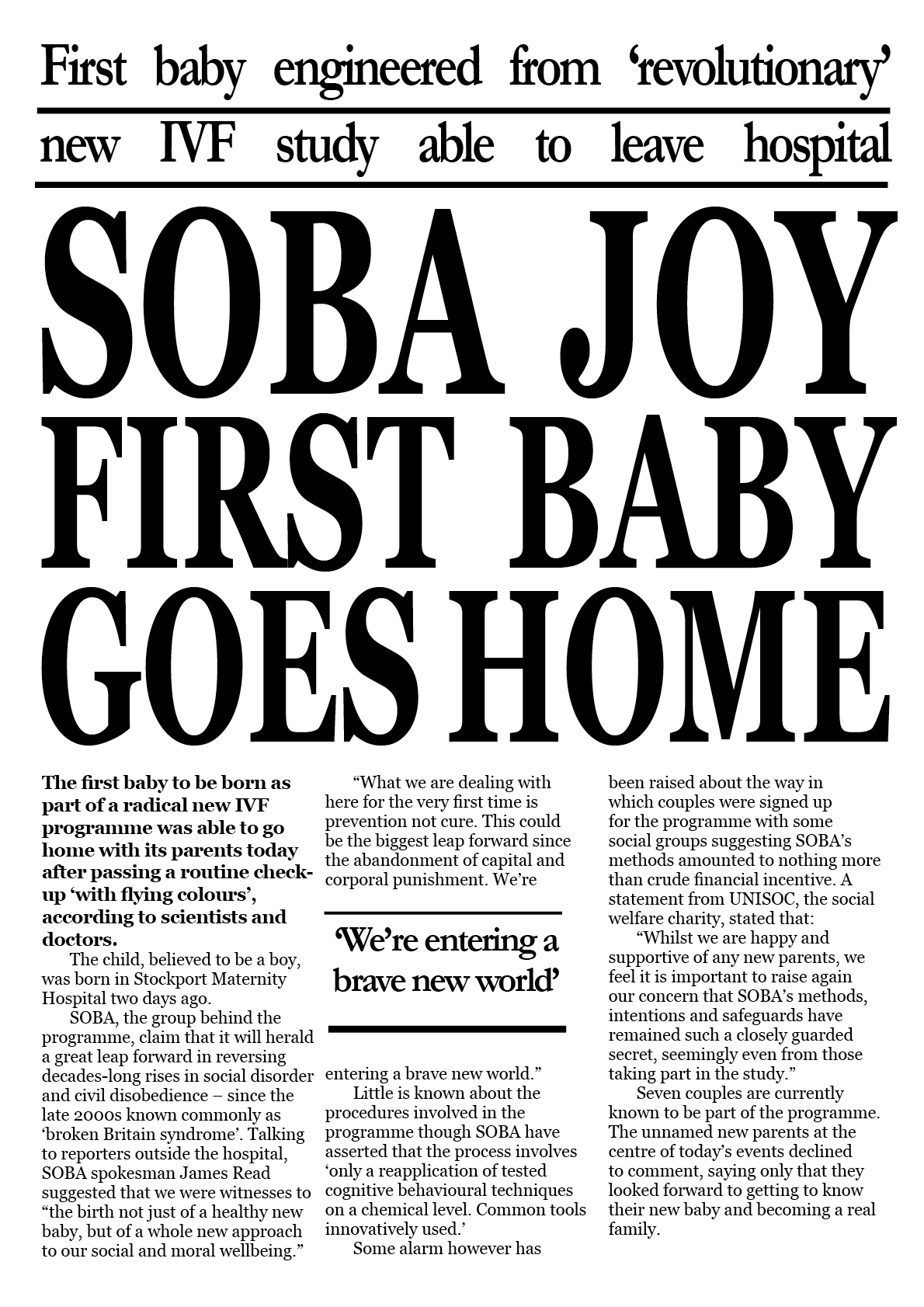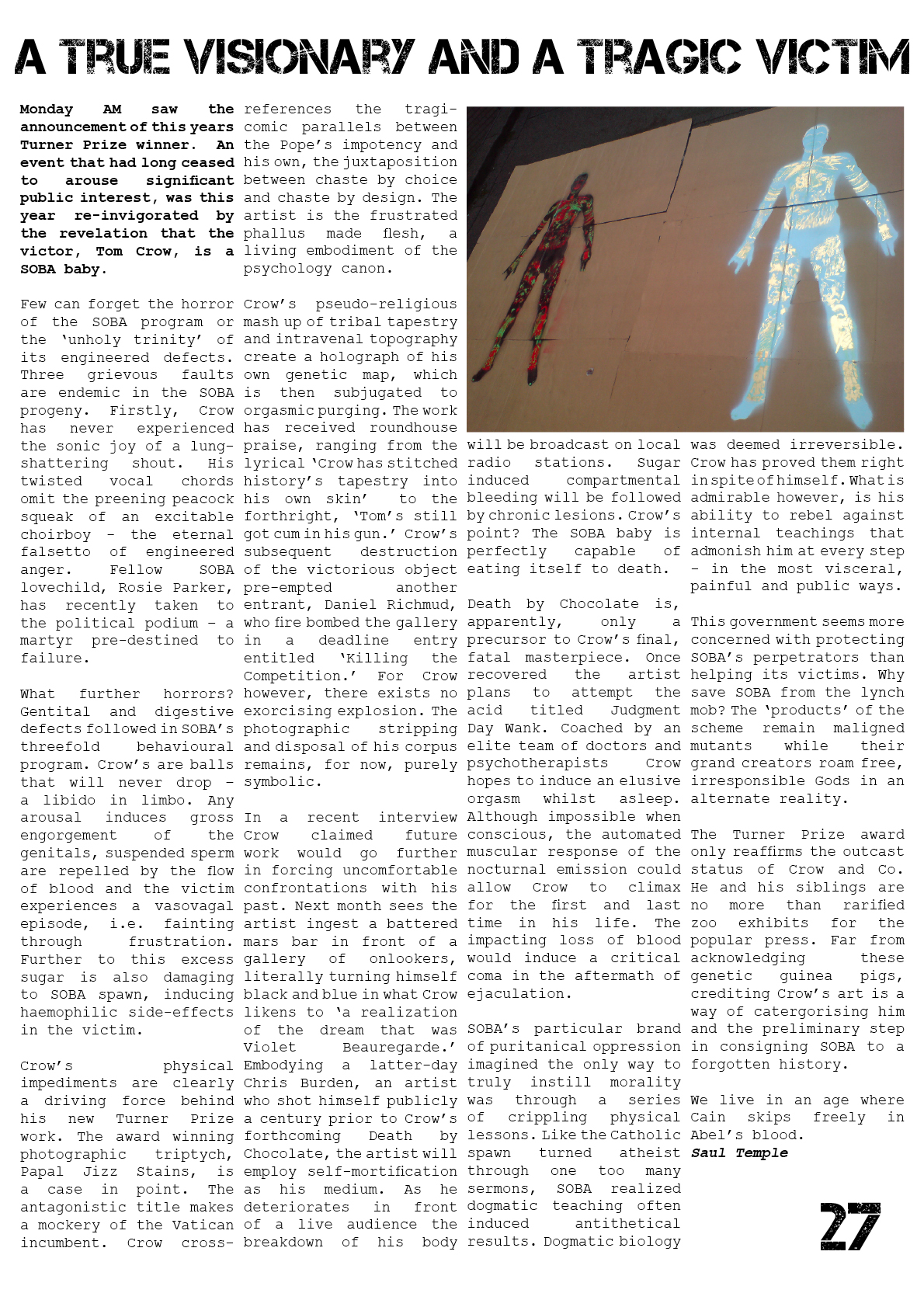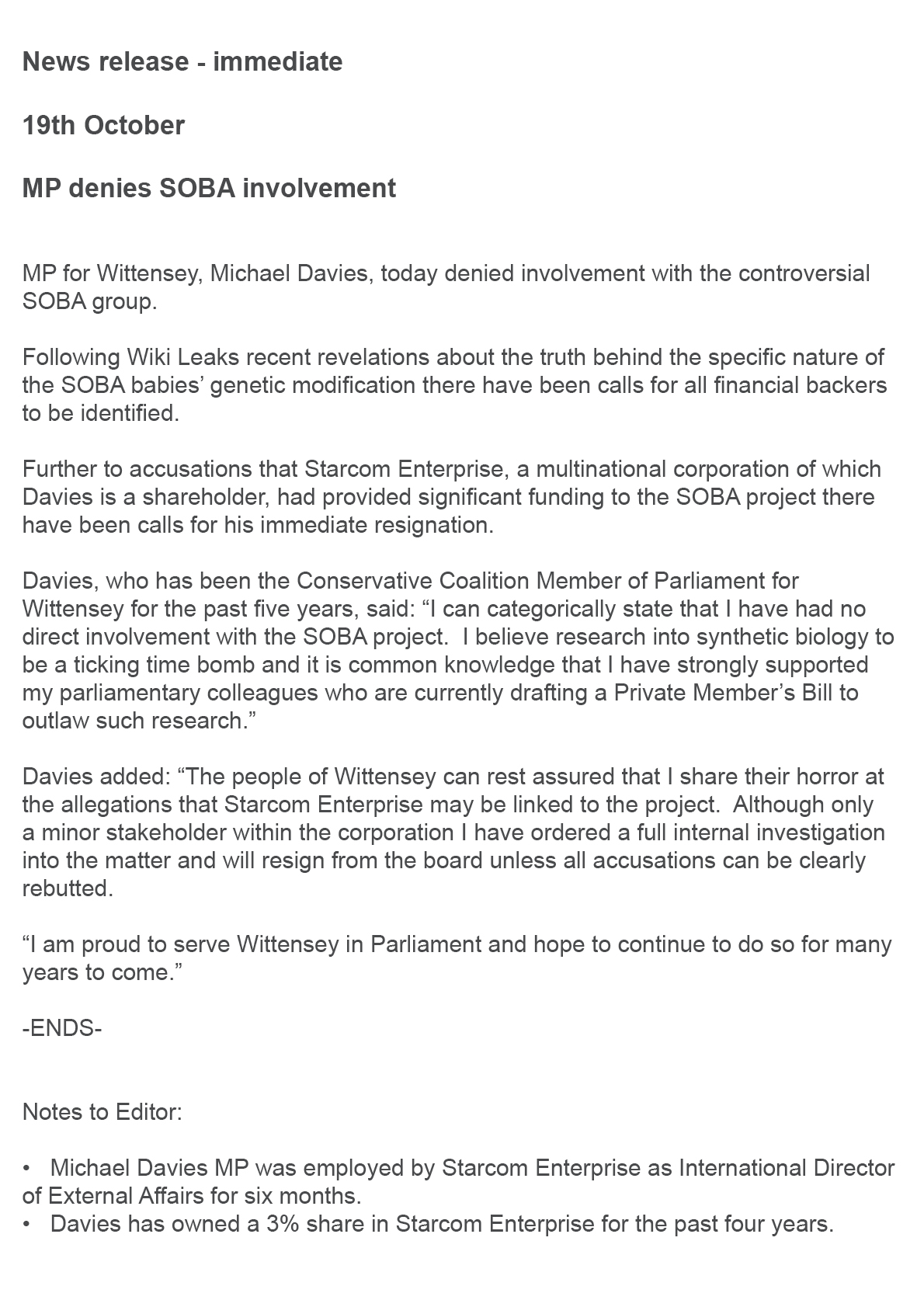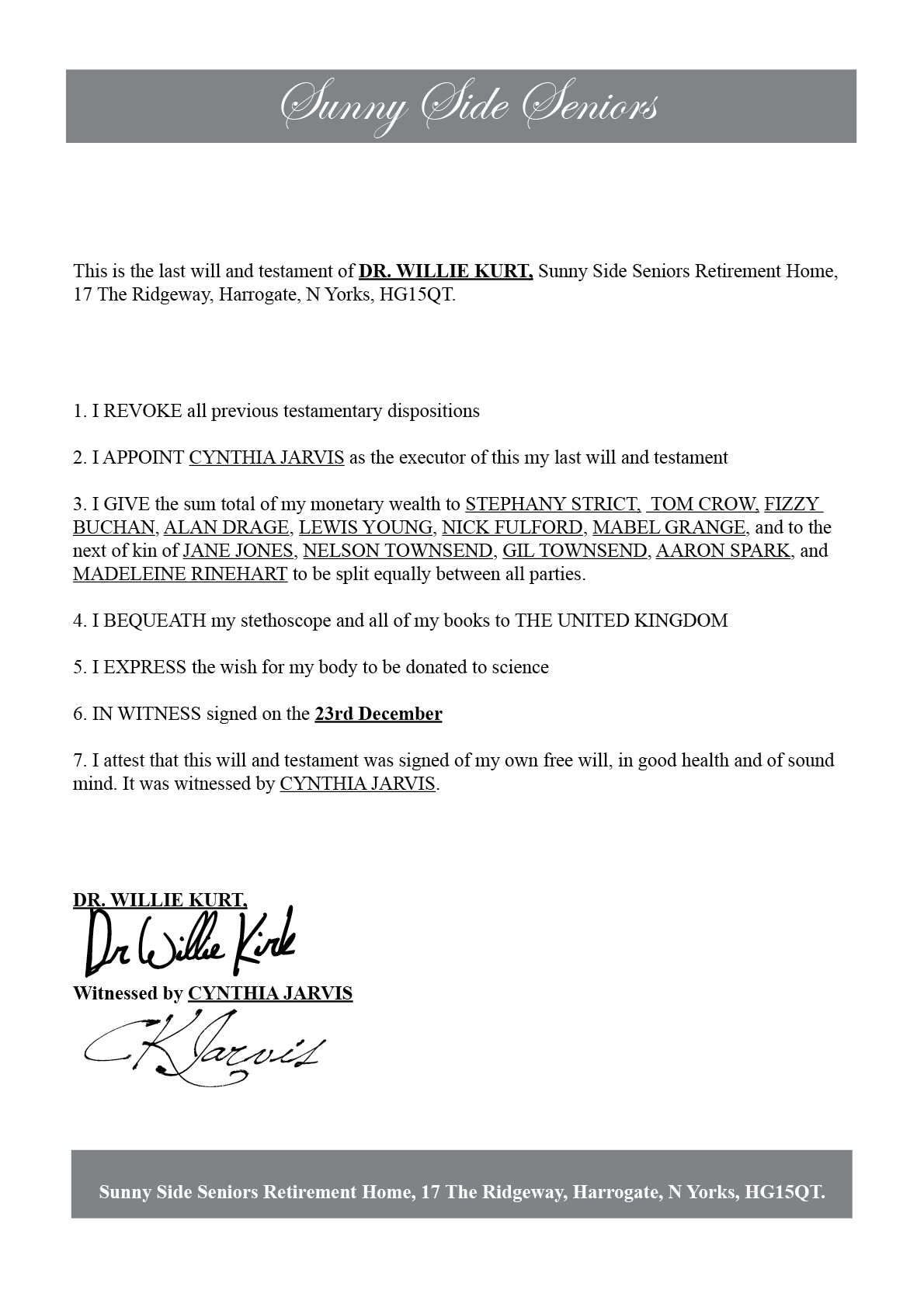 Media response to the SOBA scandal
Contributors:
Andy Field, Rosa Bransky, Tom Crowly, Jack Cooke, Lucindar Roberts, Willie Singerman, Marshall Reaves
Interview with the SOBA adults
Cast:
Eleanor Buchan, Kerri Hall, Tom Latter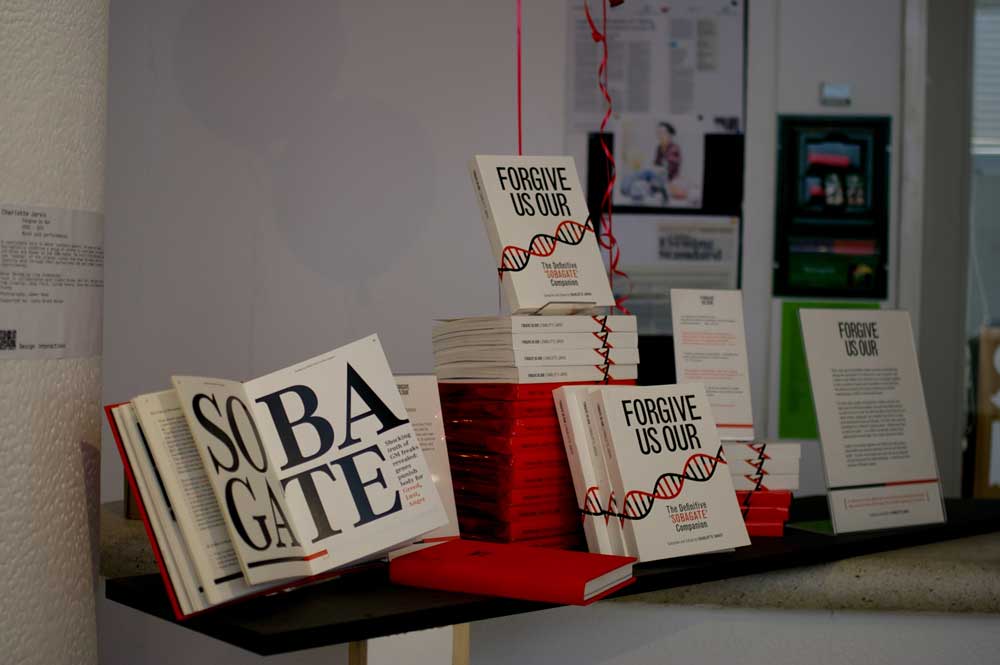 Book in installation at Royal College of Art. Book design by Lisa Stephanides with Leahy brand Design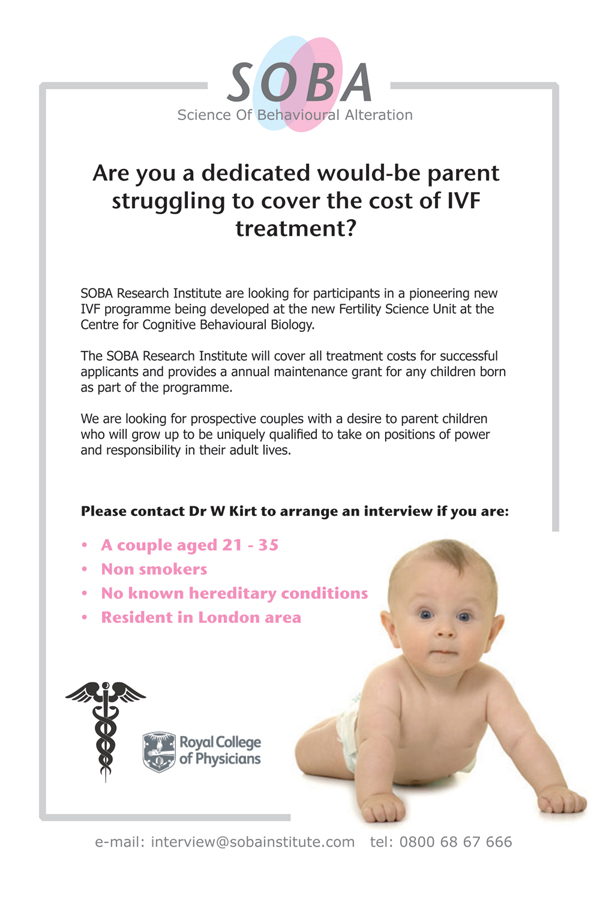 Advert placed by SOBA Institute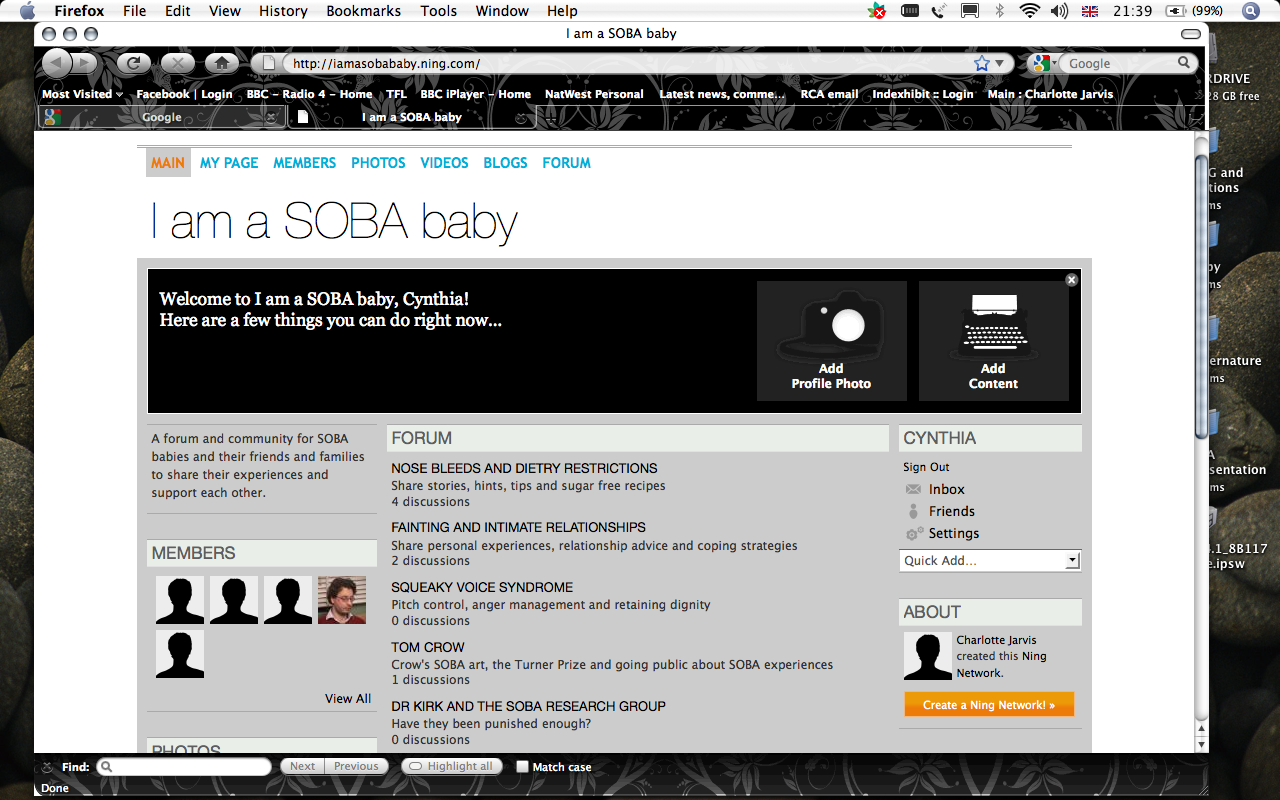 SOBA forum
"For individuals genetically modified as part of the SOBA programme"
SOBA adults meet HRH Prince Philip at the Royal College of Art during Cynthia's MA degree show
Cast:
Eleanor Buchan, Kerri Hall, Cynthia Jarvis