The project bio-engineered a bacteria with the Universal Declaration of Human Rights encoded into its DNA sequence. The DNA was extracted and apples grown near The Hague, which houses the International Court of Justice, 'contaminated' with the synthetic DNA. These forbidden fruit were then sent to genomics laboratories around the world, which were asked to sequence the declaration and also to eat the fruit.
The project concept was presented at the NPC conference in the Netherlands in February 2012 and then at the Gate Theatre in April. In May Blighted By Kenning received funding from Arts Council England to bring the completed project to the UK to be installed at The Big Shed in Suffolk in August. The exhibition was curated by Clemency Cooke. The artist ate one of the apples at the opening. The project was later exhibited at various locations in the Netherlands starting with a show at
Droog
in Amsterdam and a presentation at the
Life Science Momentum
in The Hague.
Blighted by Kenning is in collaboration with and funded by
The Netherlands Proteomics Centre
and
The Netherlands Genomics Initiative
.



SCIENTISTS EATING FORBIDDEN FRUIT




Gerrit van Meer, Dean of Science Utrecht University - Please see here for more images.



ENCODING THE UNIVERSAL DECLARATION OF HUMAN RIGHTS INTO BACTERIAL DNA
The process for using the DNA sequence as a code to represent natural text is well established. Each letter of the alphabet will be represented by a codon - a tri-nucleotide unit consisting of a specific combination of Adenine (A), Thymine (T), Guanine (G) and Cytosine (C). In nature most codons already correspond to one of 20 amino acids, each of which is designated by a single letter of the alphabet. Because not all letters are represented by amino acids, but some amino acids are encoded by multiple codons, we have slightly adapted the meaning of some codons. For example, 'Article One' could be written into the genome as 'GCTCGTACTATTTGTTTAGAAAGAATAAATGAA'. In the sequence above, the codon AGA is used to designate a space and the codon ATA is used for the letter "O", which has no associated amino acid.
The NPC have extracted the synthetic DNA from the bacteria and used this 'naked DNA' to contaminate the apples using a simple spray. DNA is an incredibly stable substance, so it will stay on the surface of the apple for many years - in the same way that in the right circumstances DNA evidence can be retrieved decades after a crime is committed.
DNA codes for a series of amino acids that in turn are strung together to make proteins. Therefore, when we make a DNA code for The Universal Declaration of Human Rights we will also be potentially producing a Human Rights protein. The 3D structure of this protein has been visualized for exhibition.




MODEL OF THE UNIVERSAL DECLARATION OF HUMAN RIGHTS EXPRESSED AS A PROTEIN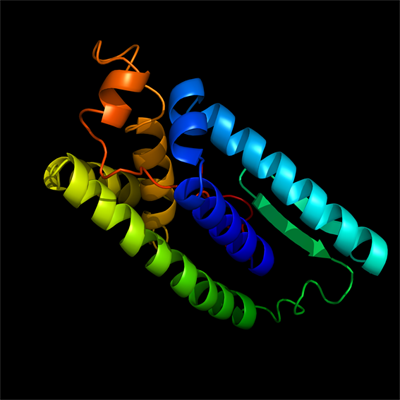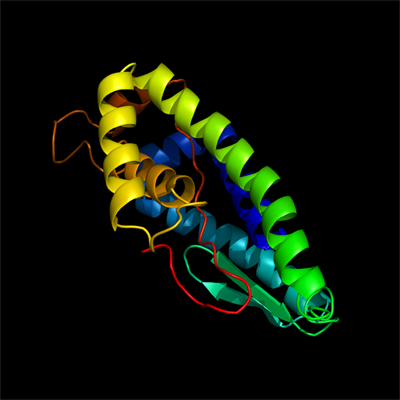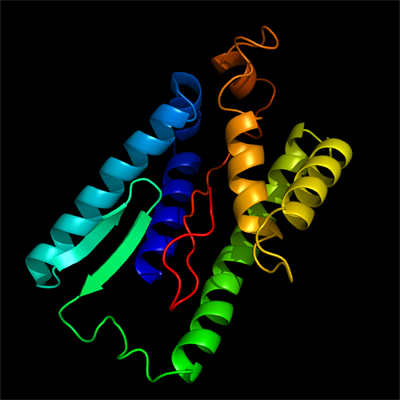 INSTALLATION AND PERFORMANCE AT THE BIG SHED




Photo by James Read




Photo by James Read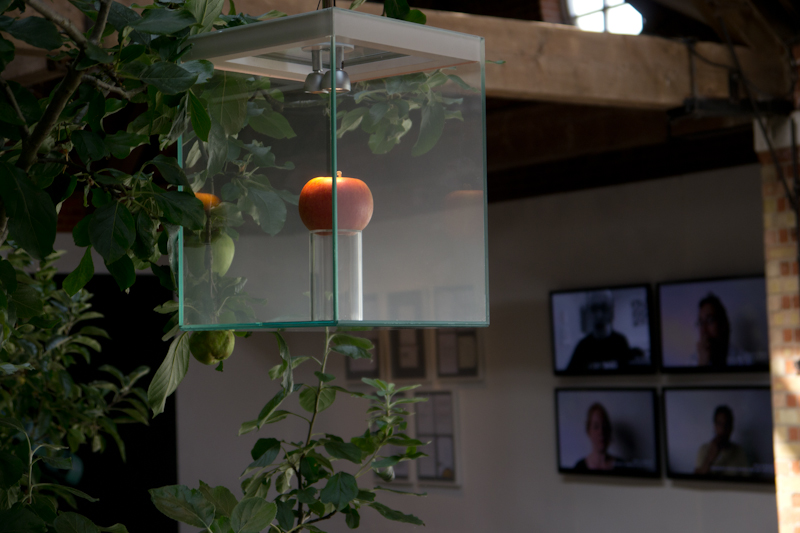 Photo by James Read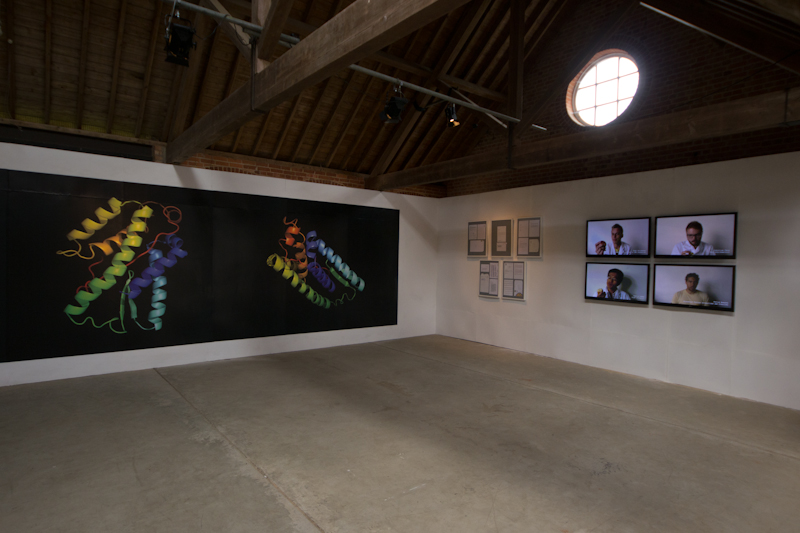 Photo by James Read




Photo by James Read





Photo by John East


Please follow this link to see a short film about the project, and this link to see documentation and correspondance relating to the project